Winnetka Family Guide! 
---
This charming village may have been made famous by Home Alone, but that's just a tiny part of what makes this village amazing! Winnetka has distinct business districts & each is is filled to the brim with wonderful shops and restaurants, not to mention the parks and beaches sprinkled through each.
Elm Street has an East and West side that stretches right across Green Bay Road.  East Elm can be reached from the Green Bay Trail by bike, and has become a common biking destination for us because the ultra family fun businesses all within one strip of adorable brick buildings.  Shopping for home and gifts is also a common stop here with easy parking and a a favorite coffee stop here to boot.
Beat Street Toys (No website currently, but they are open.) is packed to the brim with the most creative selection & my kids could spend hours just looking through the owners carefully curated selection!
Just across from Beat Street is Mitch's Cookie's, who also offers a local favorite, Homer's Ice Cream.  Bonus here?  There's a small arcade in the same building, make this a super popular hangout for kids and teens.  We also love neighboring Balloons and Paper for mini-piñata's and party supplies.  Tip- the mini-piñatas make the cutest kids gift when stuffed with little candies and trinkets (from Beat Street right next door for kids, and with a gift card/jewelry/lip balm, etc for adults)!  It's now my go-to fun gift.
Maze and Mandarin Home are both found on this block and can fulfill all of your North Shore home vibes with preppy and classic accessories and gifts.  Tip- the monogram services at Maze are quick and fantastic for baby, little travel bags and more for friends, and wedding gifts!
The added bonus to this area- parking is easy and the shop owners are all incredibly sweet!  Also, Indian Hill park is a short walk/bike/ride away from East Elm with a large play structure and green space.  This is our usual next stop after ice cream at Mitch's!
Hungry for more than sweets? Across the street you'll find Hometown for coffee, juice and tasty, but healthy eats, and Stacked and Folded for to-go tacos, and more (The quesadilla is a favorite! I don't know how they make it so crispy, but it's too good.).
West Elm always feels a little fancier to me & where I visit when I want to actually change out of my yoga pants for a meal, or really treat myself shopping.
Bunny & Babe womens boutique is curated so well & the decor is so cute and fun it just makes you want to shop!  (It's a problem. lol)
Valentina is filled with a great mix of high and low, and a go-to for good denim. You can also find a fun assortment of gifts here and even home accessories.
When with the kids, a stop in The Book Stall is usually a hit.  You can never have enough kids books!  
Dining is heating up on this side of Green Bay this year thanks to newcomer Pomeroy! This hotspot is pretty, yet comfortable and the food is delish. There's a reason it's tough to get a reservation!  We've dined early with our kids here, but I've also visited for a girls night.  Anything goes!
Fred's Garage is our other standby in the area with the kids, for patio days, after sports, live music nights without the kids- you name it, you'll find us here at least once most weeks.
We love La Taquiza just across from Fred's for good mexican take out, & the margs and micheladas are fab as well.
Noah's Ark is where we pop in to treat our pup!  This shop has it all & our dog loves visiting when she's with.  We usually follow up a visit with coffee from Pete's and a stop at Dwyer Park just across on Birch Street.
We don't visit the beaches in Winnetka as often, but there are many!  Tower Beach is our favorite with a play structure and wide stretch of sand. We also love Elder Lane Park and Beach- while the beach here is currently closed, the play structure over looks the water and has a large grassy area to run, and Centennial Park next door is our pup's favorite place to mingle.
Hubbard Woods feels like an entirely new village as you make your way there north on Green Bay Road from the Elm Street business district. This cute strip of shops, galleries and restaurants feels more casual than its neighbor, but is still bustling- Especially since Town and Oak hit the scene!
This area has one of the cutest train stops with a Park complete with a play structure, splash pad, and an area that serves as a stage through the warmer months!  We love visiting Grater's Ice Cream on warm days and walking across the street to enjoy the park after!
The above mentioned Town and Oak has become a breakfast favorite with one of the best egg sandwiches we've ever enjoyed and all-around good food in a beautiful space.
Grateful Bites Pizza, just next door on Green Bay, is also one of our very favorite options not only in Hubbard Woods, but in the north shore.  Their unique pizza combination are delish.
Spirit Elephant is a popular vegan restaurant, with tasty cocktails, a bright, pretty interior, and a cute patio to enjoy come summer! *You don't have to be vegan to enjoy the food!
If you like margaritas & good mexican Guanajuato is a must.  This unassuming location is pretty and cozy inside, with the best food and drinks.  The ceviche tostadas + a spicy marg are one of my favorite meals in the North Shore.
Next to Guanajuato is Green Bay Bikes, for all your biking needs with the friendliest owners and staff, and right across you'll find Randoons for comfy clothes to do everyday mom-life in. This has become my place to pick up new band tees for both me & the littles, and she has a great selection for kids & gifts.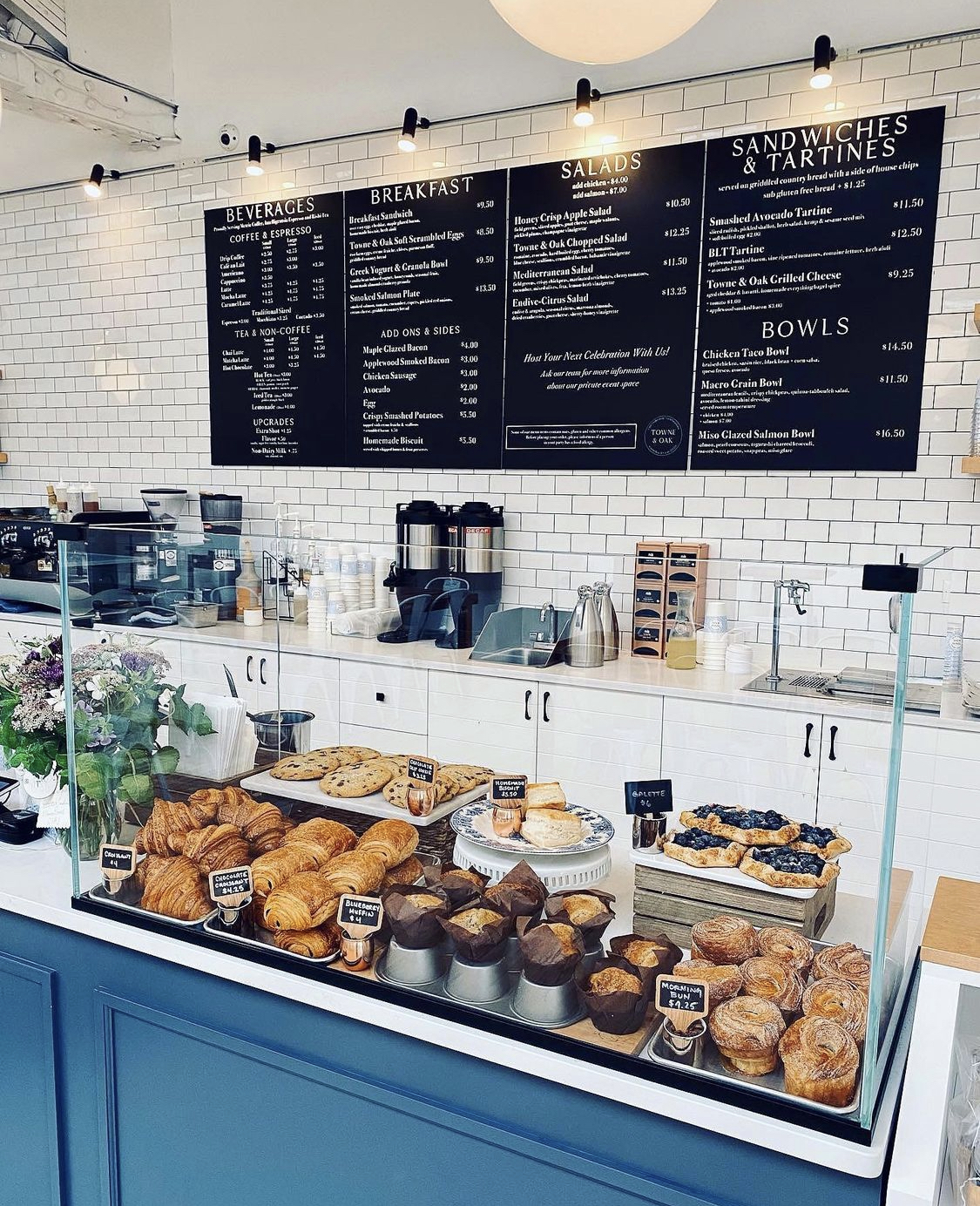 As we continue to visit more here, we'll keep adding!
The Neighborhood and Realtor Guide is sponsored by our featured agents.  We appreciate their support of local businesses and park districts!  In the spirit of providing stellar, tried and true content for our viewers, the businesses shared are by personal experience and our own opinions.  We love where we live and will continue to share as we continue to explore Chicago's North Shore! Thank you for following along and your continued support!