Wellness
Physical Therapy / Pain Management
Delos Therapy (Proud partner of CNSM)
Locations:
DEERFIELD
710 Robert York Ave.
(Inside React PT)
Deerfield, IL 60015
547 Lincoln Ave.
Winnetka, IL 60093
DELOS STRENGTH
219 W. Chicago Ave. (Sixth Floor)
Chicago, IL 60654
LINCOLN PARK
2105 N. Southport Ave. (Second Floor)
Chicago, IL 60614
RIVER NORTH
600 W. Chicago Ave. (Lower Level)
Chicago, IL 60654
OAK BROOK
3011 Butterfield Rd. (Suite 280)
Oak Brook, IL 60523
Mental Health (General/Marriage/Family)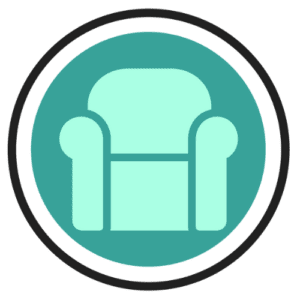 Marissa Gray LCSW
312-278-3054
Instagram: @empowerchicagotherapy | Facebook: https://www.facebook.com/empoweredtherapy
Empowered Therapy was built on the premise that every individual has the capacity to heal, rebuild, and change their lives. Empowered Therapy focuses on working with female identified clients, but we are an inclusive team specializing in treating anxiety, depression, and relationship concerns. We work to help individuals and couples improve their lives, strengthen their relationships, and feel more fulfilled.
3100 Dundee Rd #101,
Northbrook, IL 60062
847-919-9096
Counseling Center of the North Shore
Mental health center in Winnetka providing individual therapy for children, adolescents, and adults, as well as counseling and therapy for couples and families. We are an in-network provider for most private insurance plans and Medicare. Sliding fee scale available for self-pay clients.
992 ½ Green Bay Rd
Winnetka, IL 60093
Kim Hassenfeld, LCSW, Clinical Director
847-446-8060, k.hassenfeld@ccns.org
Family Service of Lake County Counseling
777 Central Ave., Suite 117
Highland Park, IL 60035
(847) 432-4981 x103 (English & Spanish)
North Suburban Center for Anxiety
The North Suburban Center for Anxiety specializes in treating anxiety, OCD, and related disorders for children, adolescents, and adults
1500 Skokie Boulevard, Suite 305
Northbrook, IL 60062
224-326-0068
jwelbel@nscenterforanxiety.com
Dr. Rachel Fancher, Psy.D
4709 Golf Rd #1150
Skokie, IL 60076
(312) 213-8802
Park Ridge Psychological Services
Psychotherapy | Assessments | Consultation | Immigration Services
Jessica Fox, LCPC, Co-Clinical Director
Dr. Dathan Paterno, Clinical Psychologist, Clinical Director
542 Busse Hwy.
Park Ridge, IL, 60068
847-692-6692
977 Lakeview Parkway
"The Coping Partners and Children Coping Clinic specialize in treating Children, Adolescents, and Adults in a wide range of challenges."
450 Skokie Blvd suite 503
Northbrook IL 60062
(847) 497- 8378
Obsidian Counseling & Wellness
Ilyssa E. Lasky, MS, LCPC, RYT
723 Elm Street, Suite 20
Winnetka, IL 60093
Phone: 224-255-4411
Individual, Child & Adolescent, Yoga & Meditation, Family & Couples Counseling
Good Guidance Counseling & Consultation
Therapy services for: Children, Adolescents,Teens, Young Adults
Treatment Approaches: Behavioral Modification, Cognitive Behavioral Therapy, Dialectical Behavioral Therapy, Solution Focused Brief Therapy, Strengths Based Approach, EMDR
1 Overlook Point Suite 241
Lincolnshire, IL 60069
847-834-4106
Individuals, couples, young adults
"The foundation of my work with individuals and couples comes from the idea that how we think, how we feel and how we manage is instrumental to a better self and stronger relationships.  By exploring struggles and challenging thinking in a safe space,  I help clients  create opportunities for positive change and growth."
601 Skokie Blvd, Suite 207
Northbrook, IL 60062
StefanieBell.LCSW@gmail.com
Licensed Clinical Psychologist specializing in the following: Intellectual Functioning, Attention and Executive Functioning, Memory and Learning, Visual-Perceptual Skills, Sensory-Motor Functioning, Academic Achievement, Social and Emotional Functioning, Gifted
3330 Old Glenview Rd. Ste 10
Wilmette, IL 60091
lisa@illuminateneuropsych.com
312-857-6393
Andrea Barmish Mazza, PH.D., Clinical Psychologist
Center for Anxiety & OCD
770 Lake Cook Road, Suite 320
Deerfield, IL 60015
847-600-4124
dr.mazza@centerforanxietyandocd.com
Mental Health America North Shore
kgraismeyer@gmail.com
1866 Sheridan Rd., Suite 320
Highland Park, IL 60035
847-432-6465 Ext. 5
allison@interchangepsychology.com
222 E. Wisconsin Ave.
Lake Forest, IL 60045
815-793-3787
115 Revere Dr.
Northbrook, IL 60062
888-726-7170
990 Grove St.
Evanston, IL 60201
888-726-7170
900 Skokie Blvd Suite 116,
Northbrook, IL 60062
(847) 962-6731
Postpartum Depression Illinois
666 Dundee ste. 708
Northbrook, IL 60062
847-595-0940
plosoff@wellingtoncounselinggroup.com
Support for Parents of Children in Therapies
Massage & Natural
North Shore Salt Therapy, Highland Park
1282 Old Skokie Valley Rd.
Highland Park, IL 60035
847-780-8200
Halotherapy is a natural alternative and complementary way of improving general wellness, respiratory issues, skin conditions, detoxification, athletic performance and more.*please talk with doctor before adding this into your
Therapeutic Kneads, Highland Park
Offering massage packages, wellness gifts, aromatherapy, gift cards
The Chicago Stress Relief Center, Northbrook
Offering massage plans, sensory deprivation tanks (salt tanks)
Fertility Help
RESOLVE: The National Infertility Association
Pulling Down the Moon
1770 First St., Suite 400
Highland Park, IL 60035
312-321-0004
christine@pullingdownthemoon.com
Pulling Down the Moon is a holistic, integrative wellness center that focuses on fertility, child and teen anxiety, and family health. We offer acupuncture, massage, yoga, and nutritional counseling. We have offices in Highland Park, Buffalo Grove and Chicago.
Dr Kwak-Kim @ Rosalind Franklin University
830 West End Court, Suite 400
Vernon Hills, IL 60061
847-247-6900
Acupuncture Wellness & Fertility Clinic
415 E. Golf Rd Suite 112
Arlington Heights, IL 60005
847-957-7877
Dr. Eve Feinberg @ Northwestern Medical Group
600 Central Ave., Suite 333
Highland Park, IL 60035
847-535-8700
For Reproductive Endocrinology:
Fertility Centers of Illinois
767 Park Ave W., #190
Highland Park, IL 60035
Dr's: Allison Rodgers, RE, Jennifer Hirshfeld-Cytron, RE, Laurence Jacobs, RE, and Brian Kaplan, RE
847-433-4400
For Psychology / Fertility Coaching:
One Way or a Mother
Jenilyn Gilbert
847-461-8703
Health & Lifestyle Coaching
Certified Heath Coach and Functional Nutrition Specialist
Personalized nutrition and lifestyle coaching programs designed to help new moms balance the joys and challenges of motherhood with their personal health and happiness. My passion and mission is to help you get the most out of your nutrition and wellness so you can get the most out of life as a new mom and beyond. 
Lucy Ocala for Dr. Amy Iaquinta, DC, CFMP
Based out of Glenview
Phoenix Healing
Phoenix Wellness
847-729-1288
www.doctoramy.com
www.wanttobewell.com
Executive Functioning for Kids

Norrine Russell, Ph.D.
Russell Coaching LLC
Academic, ADHD, & Life Coaching for Students
Parent Coaching & Consultation
Office: 212-716-1161
Direct: 813-508-2367
Help with Aging Parents/Grandparents
Tribute Home Care Chicagoland (CNSM partner)
Tribute provides services in towns and cities across Cook County, Lake County, and Dupage County, including Skokie, Evanston, Glenview, Winnetka, Wilmette, Deerfield, Northfield, Kenilworth, Morton Grove, Lincolnwood, Park Ridge, Des Plaines, and Arlington Heights.
Julianne Slade, Executive Director
773-840-7400
---
CarePatrol of Chicagoland North
Assisted Living
Memory Care
Independent Living
Nursing Homes
In-Home Care
Eric Klein, Certified Senior Advisor (CSA)®
310 Busse Highway #352, Park Ridge, IL 60068
O: 847-653-1212 | D: 773-255-0771 | F: 847-653-1211
NorthShore.CarePatrol.com | Facebook | LinkedIn
Care Patrol Video – Helping Seniors Finish Strong
Emphasizing The Care In Senior Care With Eric Klein Video
Addiction Support
"Help.org is a community organization dedicated to empowering people suffering from substance abuse addiction with tools and resources to start their personal journey toward recovery. We create and publishes comprehensive, unbiased, free web-based resources that have been featured and is referenced by many governmental agencies and organizations across the web."
Is there a wellness resource we should know about?
Chicago North Shore Moms Wellness Resource | Chicago North Shore Moms is #GivingMomsTheGiftOfTime with this robust list of Wellness resources in around the Chicago's North Shore. **Chicago North Shore Moms does not endorse any specific business listed on this site. The information contained on chicagonorthshoremoms.com is for general information purposes only. Chicago North Shore Moms and The Local Moms Network assumes no responsibility for errors or omissions in the contents of this site. Be sure to call for hours of operation, availability and pricing, insurance benefits, etc. before heading out. In other words, perform your due diligence.