Welcome to Chicago North Shore Moms weekly Meet a Mom series where we feature one local mama, what they're up to both personally and professionally. But first we'd like to extend a very heartfelt thank you to our Meet a Mom sponsor, Lake Forest mom of three and owner of Gifford Law, a solo Estate Planning Law Firm. Mary, we appreciate your support of local moms in our North Shore communities!
This week's Meet a Mom feature is the lovely and talented mom of four and Professional Photographer from Glenview, Rebecca Gould of Rebecca Gould Photography! Rebecca's photography career was born out of a little chance, a little faith and a whole lot of hard work. Today she's not only capturing these gorgeous timeless images, she's also teaching others how to do the same! Learn more about Rebecca's story as she weaves a path from the Western suburbs to Glenview where she started a sewing business, had babies number three and four and helped care for her grandmother with Alzheimer's (moms are amazing!), to her personal mom tribe that saw a talent and helped propel it forward!
Hi Rebecca! Please introduce yourself. Where do you live?
Hi!! My name is Rebecca with Rebecca Gould Photography. I've lived in IL my whole life – from Central IL to Northern! My husband and I lived in the western suburbs for a while before moving to our home in Glenview. My grams had been diagnosed with Alzheimer's disease and when it progressed far enough that she needed full time care, we decided to sell and move in to help take care of her. Our oldest had just started kindergarten and it seemed like the best thing for all of us! We had two kids at the time and moved in just a couple of weeks before having our third baby. It was a crazy transition but after being here for almost 11 years now, we couldn't imagine it any other way!
You're a mama! How many kiddos do you have and how old are they?
I have four kids!!!  16, 13, 10 and 8 years old.  It's really been interesting having four kids in four different schools this year!
What's your favorite thing about being a mom?
The unconditional love I get to give and receive.  My oldest leans on me for support and guidance while my youngest still just wants to cuddle.  It's pretty great right now.
What has been the hardest part of the pandemic for you and your family?
We are a family of 6 living in a house that was supposed to have been renovated right as covid hit.  At first it was really hard because we just didn't have the space to carve out!  We eventually figured it out so the kids each had a space of their own and my husband and I each had an office space!
What is one thing people would be surprised to know about you…
I don't think I'm that surprising of a person.  Ha!!  I helped take care of my grandma for almost 10 years before she passed.  We ended up buying the house my mom pretty much grew up in so that's pretty neat, too!
Any local favorite takeout restaurants?
We love Coopershawk and there is one opening up super close to us.  I seriously can't wait!
My story is kind of crazy!  Before I became a professional photographer, I ran a sewing business.  I made clothing, specifically dresses for kids.  A dear friend asked me to take photos for a family member that was coming into town.  Then she had a friend that needed photos.  Then another friend.  Then another.  Then she suggested just starting a facebook page….  Seven years later here I am.  I am always taking classes to improve and learn new techniques.  I am fortunate to be in an industry that allows infinite growth.  There is never enough to learn!  I started teaching photography classes a few years ago and really love doing that as well.  I specialize in newborn photography and that is my passion.  Teaching this style safely is really important to me!
Where do you teach your photography classes?
I teach either in my studio or pre-covid at events (depending on what the class was on).
How do you work out of your home? Do you have a room dedicated to props?
I currently have a studio and office in my home. It's funny you ask this because with our renovation I will be losing a lot of my storage space! I'll have a little bit of work to do once that is done to figure out storage.
What has been the hardest part about this pandemic for Rebecca Gould Photography?
Oh my goodness.  Covid.  What a year it's been!!  Two of my kids have been 100% remote learning for an entire calendar year now.  One has been as full time as our district can get and the other is kind of in between.  My photography business came to a screeching halt last March when everything started, so I was able to be full time mom/teacher/chef/…fill in the blank…  We took advantage of the family time for sure, painting and baking for six weeks.  I slowly went back to taking sessions as guidelines changed.  Summer came and went and then we were in full time school mode again making the fall the busiest season of the year for me, so it was a bit overwhelming.  I think what really got me through was the grace my clients were giving me.  I was able to give myself a little grace as well.  It's really an important lesson to teach as well.  I hope my kids have paid attention!  My husband started working from home so there was quite a bit more family time!  Playing games as a family and taking walks together really helped.
What is the most rewarding thing about this endeavor?
I LOVE getting to spend time with my clients.  I get to see their children grow up and celebrate a new year.  We have fun and chitchat about what life is like at that moment. It's amazing to just connect with someone else that you normally wouldn't have met. The absolute most rewarding is capturing a family at it's best; giggling at something random and just having THAT moment you want to remember for the rest of your life.
Who are your influencers and/or mentors that have helped you get to where you are today and/or continue to inspire you?
I have too many to count.  There are so many amazingly talented artists in my industry.  I follow photographers all over the world!! When I was first starting out, I learned a lot from Greater than Gatsby and Milky Way.   I would love to meet and learn from Meg Loeks or Ana Brandt or collaborate with Kristi Mizell one day!!
Who would you like to thank for the success of this career?
I've had a lot of support from friends and family over the years. In fact most of my business has come from word of mouth. But one person specifically was my cheerleader from the very beginning. My friend Kristin pushed me to start even when I lacked the confidence to do it. She lined up friends to contact me even before I knew this was my dream job. She had faith in me to start an actual business and without that confidence from her I wouldn't have done it. She is the epitome of women helping women find their way.
What advice can you give other mamas out there who are looking to start a new business in the current climate?
I think more now than ever, people are cognizant of where and whom they buy from.  So many moms are more interested in buying from small businesses!  For me, finding that person who truly believed in me was my "in".  I never gave up on my dream and I'm so thankful for that!
What is the most common question that people reach out to ask you? 
The most common reason to reach out to me is to book a session.  It's usually for fall foliage photos, beach photos or newborn photos!!!
Rapidfire… Go!
Favorite candy: redhots
Strangest thing in your purse right now: I actually have a christmas ornament that belongs to a friend that I just keep forgetting to return!
Last book you read: Fair Play by Eve Rodsky
Your binge shows: Well New Girl is my favorite.  But I also love Parks and Rec, The Office and Ted Lasso (Ted lasso is for real the best but there is only one season so far!)
Your all-time favorite movie: There's just way too many good ones, so I'll go sentimental.  I think I watched Mary Poppins 50x with my grams when she was still lucid!!!
This year I plan to just keep going the path I am currently on.  We are doing a lot to our home and it's just not the time in my kid's lives for me to add to the business.  Eventually, I would love to have a studio outside of my home one day and hire an assistant perhaps.  My biggest dream would be able to travel the world (at least the USA) and teach/shoot wherever I can.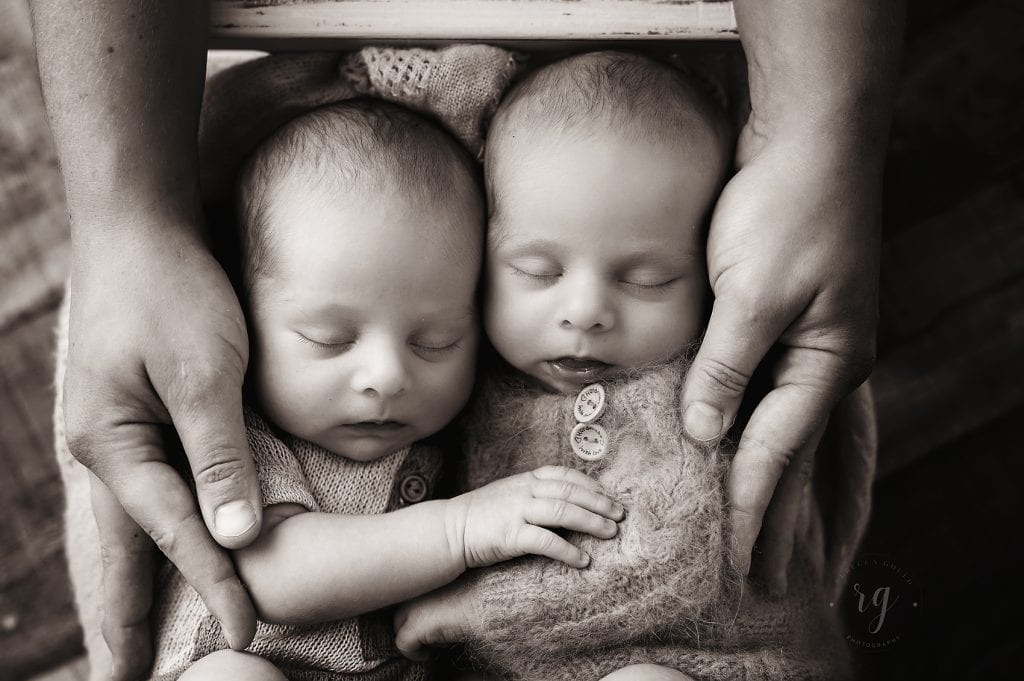 Thanks, Rebecca! How can we connect with you for more information?
I hope your readers will check out my website for more examples of work! And feel free to reach out with any questions, [email protected]. Of course I would love it if you follow me on Instagram and/or Facebook!