Chicago North Shore Moms absolutely loves to hear about partnerships in our community! Partnerships help strengthen our businesses and lift everyone up! Which, is why we're thrilled to help announce a unique partnership between Codeverse, Lyric Opera of Chicago and Chicago area schools!
Codeverse has been chosen to be the official 'Educational Partner' for Earth to Kenzie, a new opera designed for younger audiences, which tells the story of a fifth grader (Kenzie), and how she uses creativity, imagination, problem solving and critical thinking to overcome challenges in her life.
Leading up to the public performances of Earth to Kenzie, Codeverse will equip teachers with a Training Guide, which will including a fun and educational coding activity, called a Mission. The teachers will use the Mission to explain how to teach students the basics of coding. Then, all teachers will lead students through a fun offline exercise that incorporates universal coding concepts such as objects, variables and events. Students will apply what they've learned in the offline exercise to complete the Mission!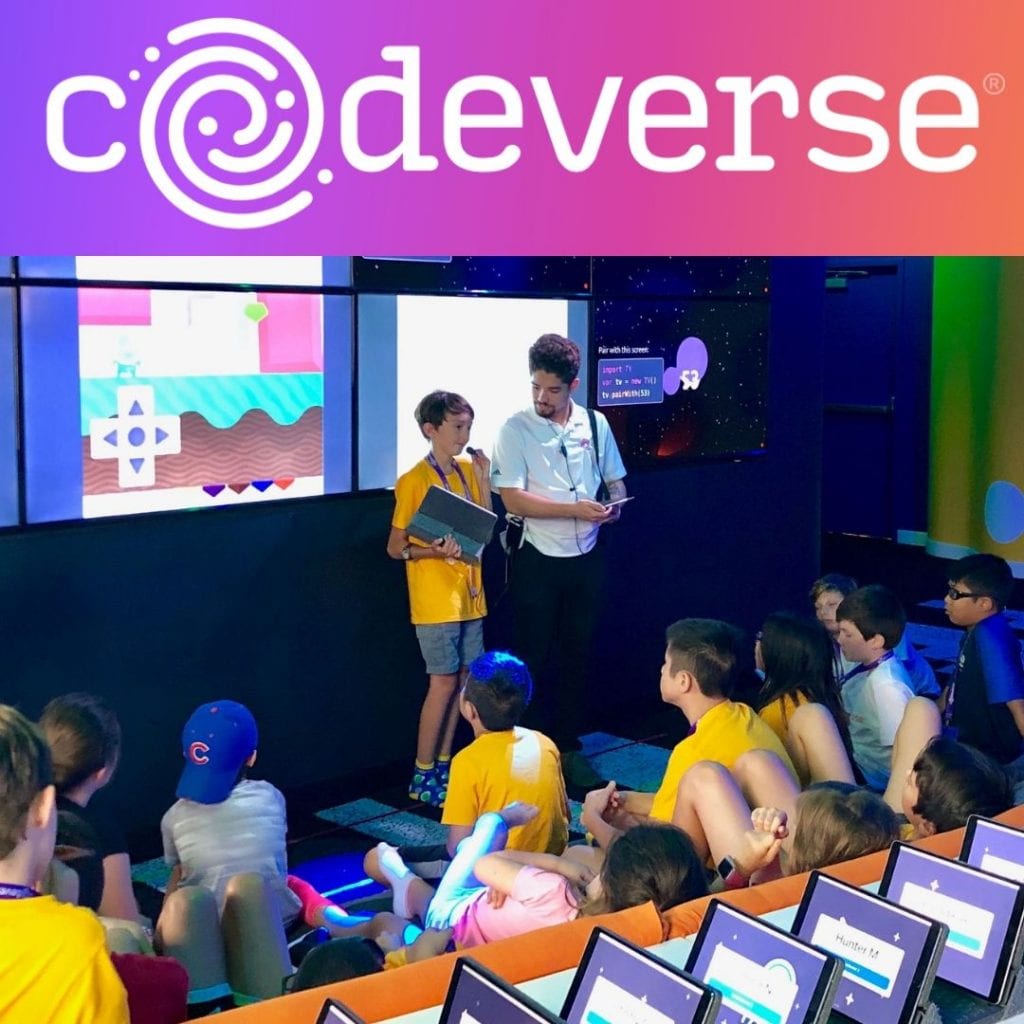 As part of the partnership with Chicago Lyric Opera, Codeverse will provide schools across the Chicago area with "Codeverse: Explorer" packs. Inside the "Codeverse: Explorer" packs, students will receive:
Information on how to sign up and access the platform at home.
Codeverse's "Launch the Rocket" Mission and Trading Cards to help kids create their own video game, where a player taps the rocket to launch it into space. Kids can customize the game by making changing the rocket speed, adding a rocket engine fire, or making a countdown appear on the screen.
A fun Codeverse wristband and stickers.
Coding is a creative pursuit that requires design, analytical process and collaboration just like creating a beautiful opera. Introducing kids to the opera and coding at the same time will help them see the similarities in art and coding!
Don't miss out on the change to try Codeverse for free yourself and your child(ren). Sign up for a free trial class at www.codeverse.com/free-trial! Codeverse has three convenient locations: Wilmette, Lincoln Park and Naperville.
*This announcement is sponsored by our awesome partner, Codeverse. Thank you for your support!*