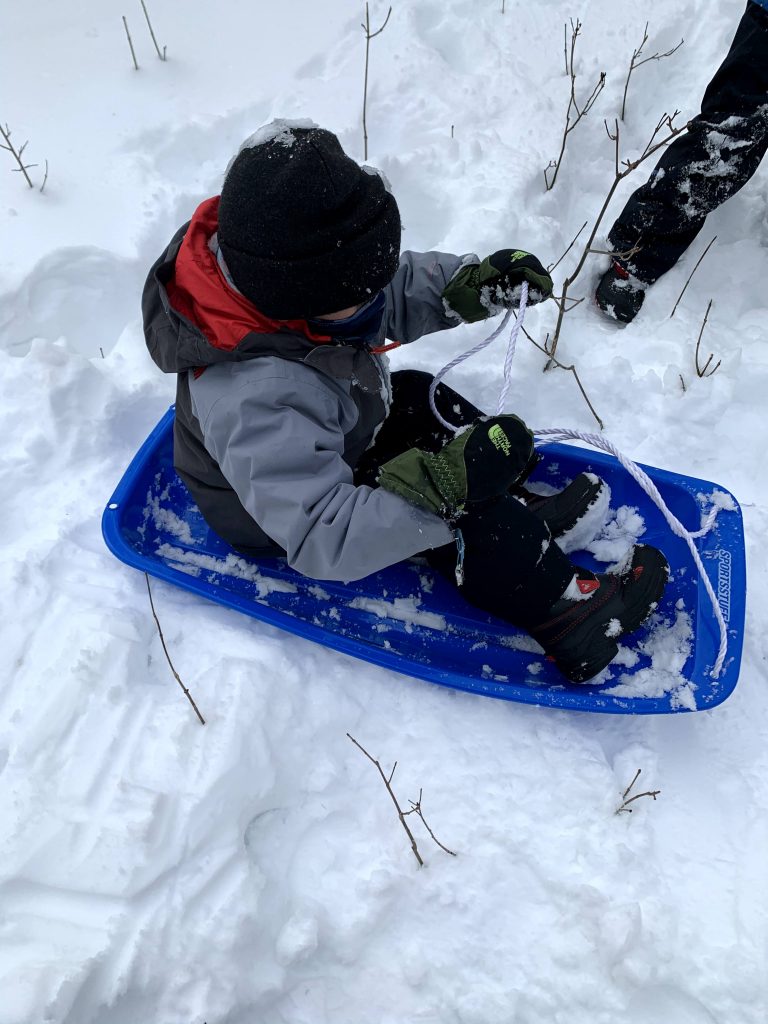 The last few years those fluffy, magical snowflakes fall less and less so when Chicagoland gets a good snow, it's time to hit the hills!  Chicago North Shore moms compiled a local list for every age!  Gear up & go!
Lake Bluff: Blair Park Sled Hill, 355 W. Washington (all ages)
Highland Park: Danny Cunniff Park (The hill at Centennial Ice Arena) 3100 Trail Way (age 8+)
Northbrook: Techny Prairie Park & Fields, Northbrook 1750 Techny Rd, recommended age 6+
Northbrook: Wood Oaks Green Park, Northbrook
1062-, 1198 Sanders Rd, recommended age 7+
Glenview: Flick Park, 3600 Glenview Road, recommended age 2-5
Glenview: Johns Park, 2101 Central Road, recommended age 2-5
Deerfield: Brickyards Park, Deerfield 375 Elm St, recommended age 2-5
Glencoe: The hill across from Watts Ice Center, 305 Randolph St
recommended age, best for little ones
Winnetka: The hill behind Winnetka Ice Arena 490 Hibbard Rd.
recommended age 2-5. *Bonus – they also have a great outdoor rink if you're a resident!
Evanston: Lovelace Park, Gross Point & Isabella, recommended age 2-6
Evanston: Mt. Trashmore, James Park, recommended ages 5+
Last but not least and worth the day jaunt: Wilmot Mountain Ski Resort (ages 5+)
**Please exercise caution when sledding – some hills are very fast and hidden bumps pose a danger to injury. These are simply recommended ages!  We encourage everyone have fun and be safe. Yes, you grownups, too!*
Follow us on Instagram and Facebook for more helpful North Shore resources and local features!