Wow, it's been a roller coaster of a year since last February!  We've gone from everything closed, to a few things open, to closed again and now slowly businesses are able to reopen their doors once again.  It's hard to keep up! We'll keep updating this list as things change- hang in there parents, we're in the home stretch! Oh! And bookmark our public calendar for even more things to do in and around the North Shore! From sewing, to cooking and listening, we've got you covered.
---
Attractions
---
Reserve your own Bay and spend 2 hours hitting balls while socially distanced and warm!  Full menus of food and drinks and masks required when not eating or drinking.  This is popular, reserve ahead!
---
Did you know Pinstripes Bocce & Bowling is locally owned?  That's just one of the reasons to love this huge venue of fun!  The food is wonderful, and the family friendly games make for the perfect combined outing of dining and activity in one stop.  The weekends fill up fast, so make a reservation and plan ahead.  Masks required unless dining. And they still run their Kids Club promotions!
---
Legoland reopened January 22nd and they're taking cleaning precautions with timed ticketed entry, and extensive cleaning between.  Click HERE to watch a safety protocol video!  Play times are booked from 10-7pm, in 2hr time blocks.
---
K1 Indoor Go Kart Racing Buffalo Grove
This place is a unique in that it offers indoor go kart racing. They have extensive Covid safety protocols in place, and a video on their site to go over exactly what to expect. Mask coverings are strictly enforced.
---
Ultimate Ninjas North Shore is open again! Inspired by the hit television show American Ninja Warrior on NBC, Ultimate Ninjas offers a wide variety of obstacle courses for kids of every age and skill level. We have an agility course, swinging ropes, monkey bars, quintuple steps, climbing and warped walls among other exciting obstacles for kids to try, practice and master. Your child can enjoy open gym, classes and you can enjoy adult classes with major Covid safety protocols in place. If you don't think you can breathe heavily through a mask, this one's not for you. However, due to very small class sizes, reservations fill up so fast. Plan ahead.
---
Museums
---
Chances are you haven't had the chance to experience this newer attraction- You're in luck, because the museum reopens January 29th!  Advanced tickets with assigned times are required and masks and temperature checks are mandatory.  The museum has installed an air purification system into the HVAC to help maintain cleanliness. The museum is open Sunday – Thursday, 10am – 8pm , Friday – Saturday, 10am – 9pm.
---
The Art Institute Is reopening February 11th!  The museum will be open from 11-6pm, and closed on Tuesdays and Wednesdays.  Advanced tickets are required with assigned time slots.  
Two favorite exhibited, Monet (through June 14th) and Toulouse-Lautrect (through Feb 25th) are currently running.  Below are the safety protocols taking place.

---
Kohl Children's Museum's new V.I.P. sessions let you enjoy private access to a specific zone of exhibits, sanitized and disinfected for your group. The Museum has been divided into three packages now on sale, each zone with exclusive access to select exhibits for you and your small group of 10 only, including private bathrooms assigned only for your party.  This is a very popular option so secure a date soon!  January is just about sold out, as are the first few weeks in February, but by mid February there are plenty of days with openings!
---
The Field Museum reopened January 23rd with 25% capacity from 9-5pm, and closed on Tuesdays and Wednesdays.  All tickets have an entry time.  Please arrive at your designated time so you can enter promptly and have plenty of space to explore the museum.  Purchase your tickets online in advance to secure your preferred date and time and to have a contactless experience when you arrive.  *In accordance with City and State guidelines, face masks are required for all staff and visitors.  Other safety measures-
144 hand sanitizer stations are installed throughout the building

Frequent, rigorous cleaning procedures follow CDC guidelines

Floor markers help guide social distancing and direct one-way paths

Exhibitions that are highly interactive or located in small spaces are temporarily closed
---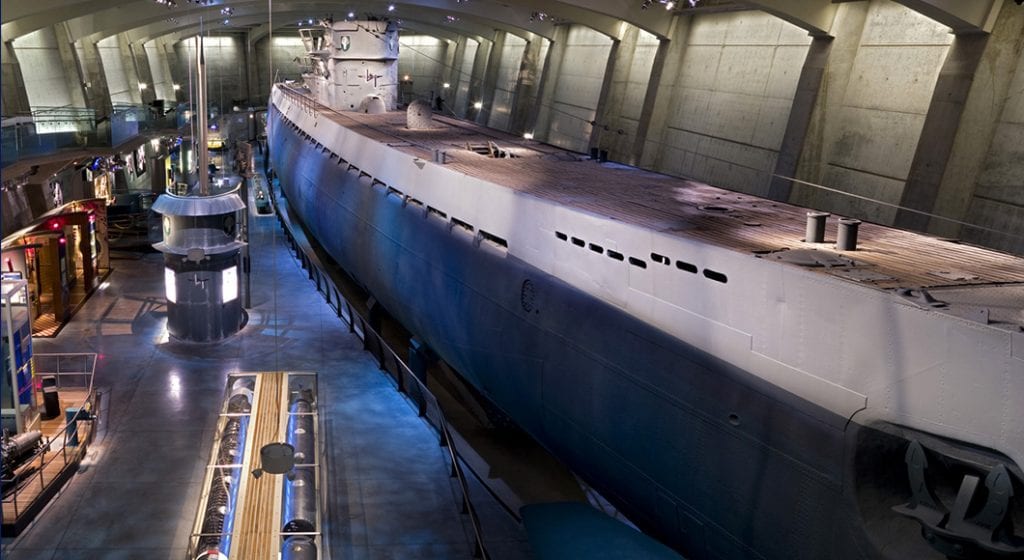 Museum of Science and Industry
Open to the public starting March 7, 2021. The museum will open Wednesday through Sunday from 9am-5pm. Capacity is limited and tickets are timed. Meanwhile, not to miss is the virtual Live Tour of U-505 from the comfort of your own home! These timed live tours may be sold out but they are taking waitlist requests.
When you purchase your general admission tix, you may purchase additional exhibits. Here's what's available at an extra cost:
Marvel: Universe of Super Heroes
Jordan to the Max
IMAX theatre
Fab Lab 3D Print
VR rides
Free museum days: Typically the Museum of Science and Industry offers many free days per calendar year. At the writing of this article, these days have not been scheduled for 2021. Continue to check back here.
---
Zoos
---
Opens March 1, 2021! But, don't just show up. Advanced reservations are required here, too! Meanwhile, take advantage of the many drop-in and ongoing virtual zoo programs they have planned.
---
Opens March 4, 2021! Check back in the coming weeks for more information on all the ways you can celebrate the zoo's reopening the weekend of March 5–7. Continue to check back for ticket availability. Entries will continue to be on a reservation basis here as well. Prices have not yet been published.
---
Libraries
---
Children's Department Visit-  Only one reservation per group is required, as long as your group size is 6 people or fewer.
We are delighted to welcome you back to the library! Visits are for family groups or individuals to browse the 2nd floor children's collection, get book suggestions or assistance with library materials, and to use internet computers. Games, toys, puzzles, coloring sheets, and scavenger hunts are not available at this time.
Arrive during your scheduled 30 minutes. You will be admitted at any time during your scheduled visit slot
All family members over the age of 2 must be wearing face coverings during their visit
If you arrive outside of the time slot for your scheduled visit, you may be asked to wait if the area you wish to visit is at capacity
Visitors are encouraged to wash hands in the mezzanine restroom before entering the children's department
Please bring strollers upstairs into the children's area during your visit, do not park on the first floor
A check out station is available in the Children's Department to reduce queuing on the first floor.
---
What We Ask of You:
For the health and safety of staff and visitors, we will be enforcing the following safety requirements:
Do not come inside the library if you are sick, have any COVID-19 symptoms, have been exposed to someone who has tested positive recently, or are awaiting COVID-19 test results.
Practice social distancing, wear a mask covering your nose and mouth (age 2 and over), and wash/sanitize your hands frequently.
Limit your visit to one hour or less per day.
Refrain from eating or drinking inside the library.
Use the self-checkout stations whenever possible.
Use our contactless curbside service if you are uncomfortable coming inside the library.
Note: Failure to comply with safety requirements may cause you to be denied entrance or asked to leave the library.
Available Services:
Hold pick-up in person or via contactless curbside service
In-person browsing of our collections
Circulating periodicals and digital newspapers
In-person and virtual appointments in The Studio
Virtual programs
In-person, phone, or email reference and readers advisory services
Personalized reading picks through our new Found4You service
30 minutes of computer use per day
In-person and remote printing and copying services
Mobile app to access your library account, register for programs, and more!
---