Welcome to Chicago North Shore Moms Meet a Mom Series, where we feature and celebrate local moms. This week's Meet a Mom feature is the lovely Dr. Rachel Fancher, founder of Fancher Psychology here in the North Shore. Fancher Psychology is dedicated to helping improve the mental heath of children, adolescents and adults. Much love and respect for those who were put on earth to help improve the lives of others! After you're done reading this interview, I highly recommend heading over to her Instagram page where she spreads messages of self-love! This is how Dr. Fancher began her journey…
Where are you from originally and how long have you lived in town? What brought you to your current town?
I grew up in Houston, Texas, moved to Tennessee for college and moved to Chicago for graduate school. I've lived in Chicago since 2005.
You're a mama! How many kiddos do you have and how old are they?
I have a 5 year old son who just started Kindergarten and a 1.5 year old son.
What's your favorite thing about being a mom? Please share at least one mom "hack/tip" that makes your every day life a little easier!
I love getting to know these little humans' personalities. I love watching them learn and discover and the joy they can experience. They've taught me to be more present and patient and to appreciate smaller things in life.
As for a 'mom hack' – Car dance parties! If someone is having a tough time, it never fails to turn on one of their favorite songs and they will eventually crack a smile and laugh at my dancing or singing, and join in.
Least favorite mom job?
Laundry & dishes. Keeping up with the massive amounts of laundry and dishes our family can produce is tedious and overwhelming sometimes!
One thing people would be surprised to know about you….
I was a french major (as well as psychology) and lived in Paris part of my Junior year in college. I almost moved back to France to teach English the year after I graduated from college.
Oh wow, I imagine that was quite a big decision at the time! Why did you ultimately decide not to move to France?
I still think of it as one of my best decisions to study abroad. I decided not to move to France because I wanted to pursue graduate school and it would have been tough to take the GRE, apply and interview from out of the county.
Favorite local places to spend with the family…
We live on the north side of the city so most of our places are in the city, but we love Green City Market in Lincoln Park and the Lincoln Park Zoo. We also love Big Star tacos and Jeni's ice cream. On the North Shore my kids love the green playground in Old Orchard.
You are a true 'mompreneur'! Tell us about your business!
I started my practice, Fancher Psychology & Assessment, LLC in 2012. My practice focuses on providing evidence-based treatment (a.k.a. therapy that works!) to children, adolescents and adults on the North Shore. I began as just me and as I've grown, I've brought on other like-minded and talented therapists and psychologists. We each have specialties that compliment one another. I see clients across their lifespan and primarily treat anxiety and relationship difficulties. We also have providers who specialize in child & adolescent therapy, postpartum mental health, self-esteem/perfectionism.
What was/is the inspiration and/or training involved behind your business? What is your background and how did your background help with getting involved in your business?
I graduated from college with a BA in French Studies and Psychology. I've always been fascinated by people and culture. I worked at a crisis center for a year after college and decided I definitely wanted to pursue psychology. I obtained my doctorate and a masters in clinical psychology and trained in various settings, including community mental health centers, hospitals, veterans hospitals. I've also supervised and trained doctoral students and taught graduate level psychology. I eventually decided I wanted to be able to take everything I had learned with my degrees and real-life experience to create a practice centered on my values and interests – all to provide the best treatment possible to a community of which I've become connected (most of my clinical work after graduate school has been on the North Shore).
What are some of your proudest moments with your business where you said "wow, I did that"?
I think being able to bring talented therapists and psychologists into the practice has been something I'm very proud of. I truly admire our team and am honored to work with such talented and compassionate therapists.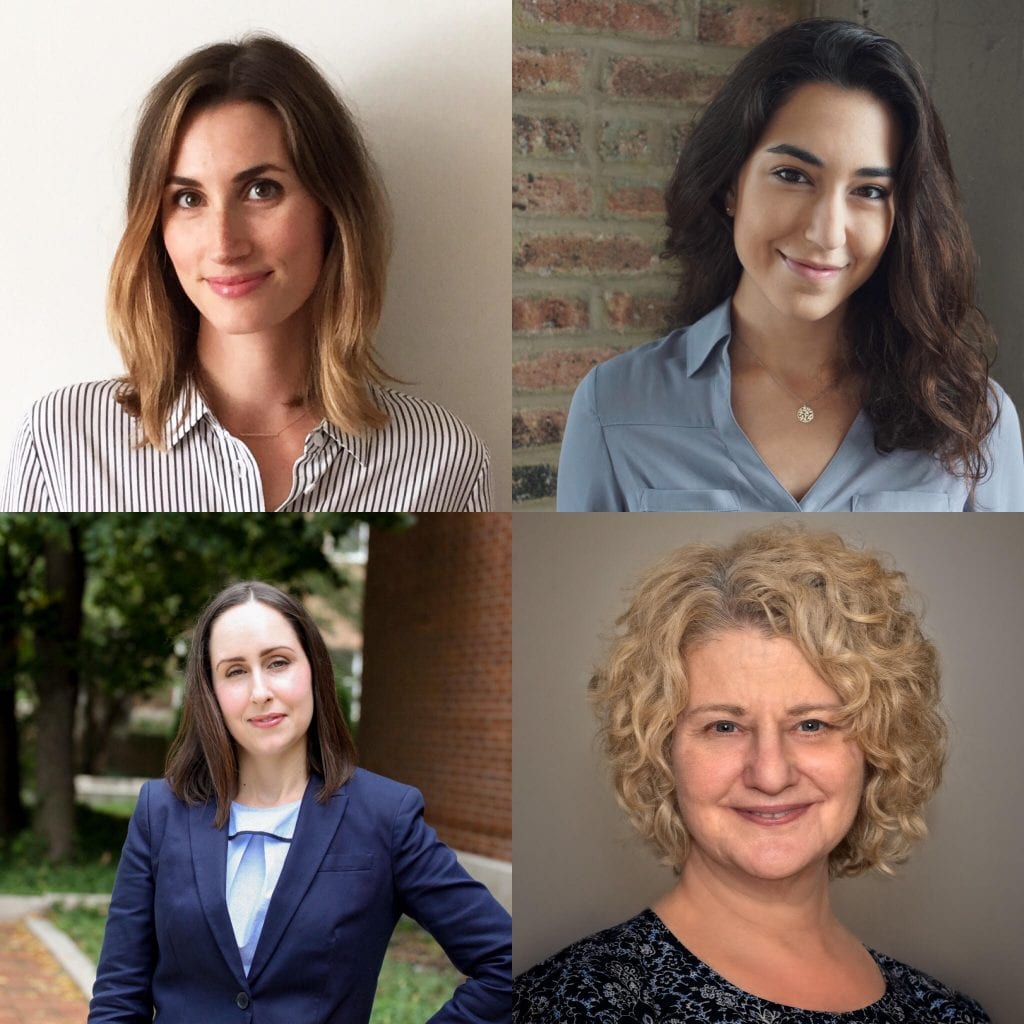 As a psychologist, What advice can you pass forward to everyone reading this interview?
Mental Health is health! It's just as important as our physical health and needs to be addressed. We're making great strides in reducing the stigma of mental health, but we have a way to go. I truly believe we should have yearly mental health check-ups just like we have yearly physicals. Therapy is an amazing space that helps you grown and learn about yourself. So many can be hesitant to reach out to a therapist. It's one of my goals to make therapy less intimidating and to normalize the conversation about mental health. I'm always happy to talk with people who are curious about therapy, have questions about starting, or just want to know more. Please feel free to reach out!
How important is it for you to have a passion outside of being a mother?
Very important. I think having my practice and my passion in psychology and growing this practice is key to me staying healthy and balanced. I'm a better mom for pursuing this and feel very fortunate I get to pursue my profession while spending a good amount of time with my children. One of the perks of private practice is a relatively flexible schedule and I've made it a priority to be home with my kids one day during the work week as well as always guarding weekends as family time.
When parenting gets hard, what's something you tell yourself that gets you through?
Every stage passes. This is something I've learned and had an easier time believing since my second son was born. Nothing in parenting is permanent, for better or worse! I've found that with each stage, something gets a little easier, and something gets a little harder!
What's on the horizon for your business? Future aspirations, plans….
We hope to offer groups for new moms in the near future and to bring on more child & adolescent specialists, as these are areas of need we've seen in the community.
Starting the conversation is the toughest part of your journey to feeling better.
Get in touch:
312-213-8802