Halloween spooktacular 2023!!!
Pumpkin Patches
Goebberts
Open now through October 31st. Animals, corn mazes, magic shows, pony rides, camel rides a bakery and so much more. This farm has it all!
Sonny Acres Farm
Open now through October 29th. Discover a cornucopia of autumn delights at Sonny Acres Farm's Fall Festival, including pumpkin picking, hayrides, a petting zoo, mouthwatering treats, and so much more!
Slades Farm & Market 
Bonfires, pumpkin picking, smore's and sunset hayrides!
Pioneer Farm
Pick your own pumpkins, dig potatoes and say hello to farm animals!  This is a beautiful, traditional farm experience.
Richardson Adventure Farm
A corn maze, giant jumping pillows, zip lines, and of course pumpkins!  You can find it all here.
Johansson Farms 
A petting zoo, baked goods, bounce houses- the list goes on, AND over 25,000 pumpkins!
Happy Times Pumpkin Fest (AKA Didier Farms)
Rides, pumpkins, fudge, donuts
Halloween Events!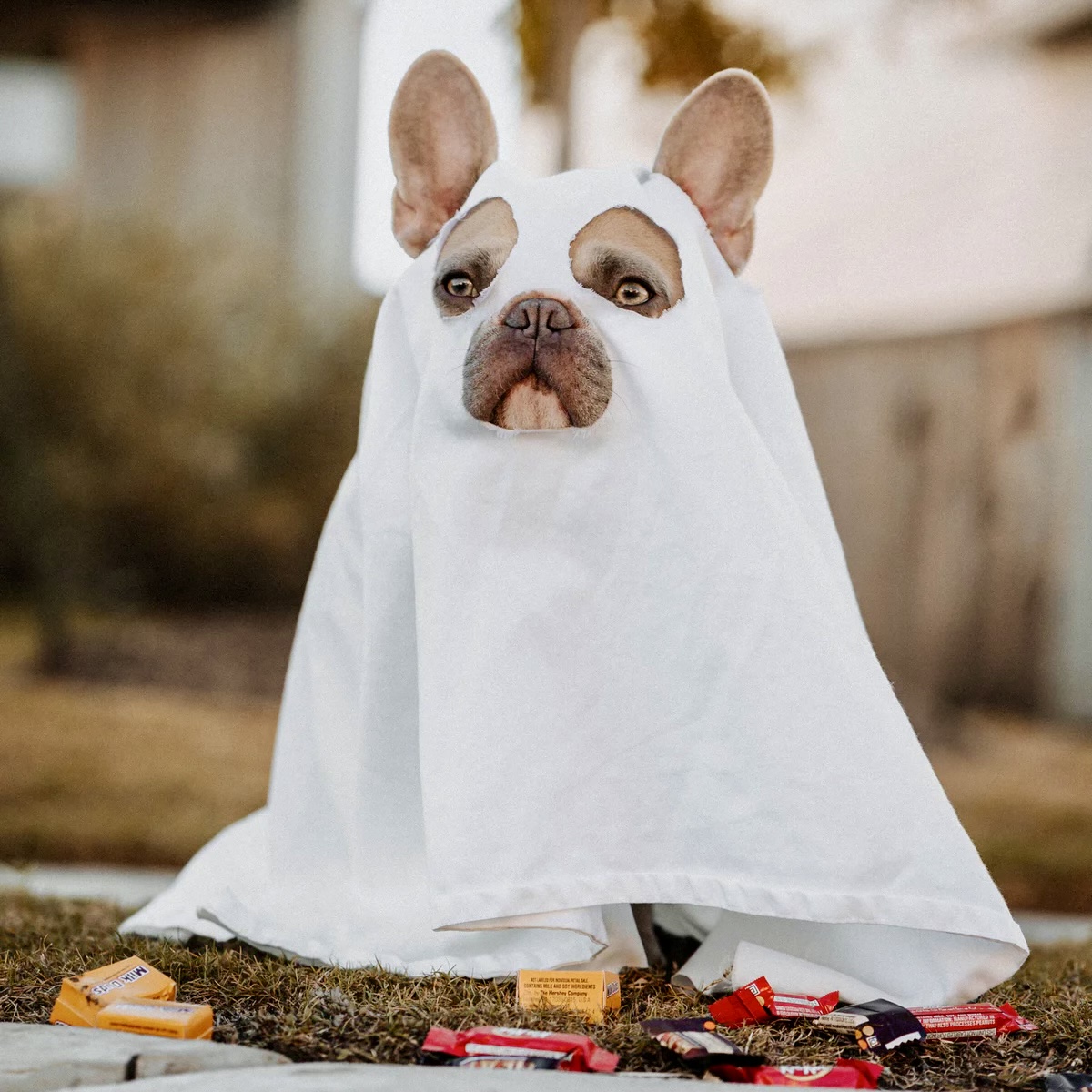 Lake Forest Parks and Recreation – HAUNTED TRAIL October 14
Halloween 3K and Fun Run/Walk October 20
Lake Bluff Park District – Trunk or Treat October 20
Little Beans Fall Festival – 2023 October 21
Zombie Scramble 2023 October 21
Pumpkin Carving Party, Kenilworth October 22
HALLOWEEN HOOPLA: Pumpkin Decorating October 21
Highland Park Hauntings October 21
Fall Fest: Trunk or Treat @ North Suburban YMCA – Northbrook October 22
Halloween Candy Stroll Downtown Ravinia October 27
Lake Forest Parks And Recreation – HALLOWEEN TRICKS & TREATS October 27
Troop 50 Haunted House @ St. Gregory's Episcopal Church Saturday, October 28 1-3pm
815 Wilmot Rd, Deerfield. Bring a can of food as your admission and continue your scarefest in Scout Troop 50's Annual Haunted House in the StGs basement! Recommended age 10+
Art Party Creative – Pumpkin Party! October 28
Evanston Downtown Trick or Treat Stroll October 28
Little Beans Halloween Party October 30
Boo at the Zoo, Brookfield Zoo October 7th-22nd Saturdays and Sundays
Night of 1,000 Jack-o'-Lanterns, Chicago Botanic October 11 – 15 & 18 – 22 6:30 – 10:30 p.m.
Halloween Spooktackular October 28
Family Halloween at Historic Wagner Farm October 29
Lincoln Park Zoo Fall Fest through October 29
Spooky Movies!
Halloween is such a fun time of year for little ghosts & goblins!  We've put together a list of the best new spooky movies, specials and series coming out this month, along with a few other favorites to bring your family into Halloween Spirits!
---
Silly Spooky Movies/Shows for Little Kids
Blippi's Spooky Spells Halloween! Hulu Blippi does it again- if you have a preschooler, expect to watch this 1000 times before Halloween. (Show)
Scaredy Cats, Netflix A group of friends learn the ways of witch craft from a group of magical cats!
The Scariest Story Ever: A Mickey Mouse Halloween Spooktacular! Oct 1st, Disney+ Mickey fans will love seeing the Fab Five in their Halloween Costumes!
Casper
Curious George: A Halloween Boofest (Bonus: buy the story book it's based on!)
Frankenweenie
Hotel Transylvania
It's the Great Pumpkin, Charlie Brown
Muppets Haunted Mansion
Pooh's Haffalump Halloween Party
Spooky Buddies
The Muppets Haunted Mansion, Disney+ Follow the Muppets on a spooky night through the famed Disney World attraction, The Hunted Mansion.
A Tale Dark & Grim, Netflix Follow Hansel & Gretel as they walk out of their own story and into others!
Sharkdog's Fintastic Halloween, Netflix Shark dog must save Halloween from a slimy sea monter!
Just Beyond, Disney+ This limited series from the mind of R.L. Stine is "a world filled with fantasies and fears"… Anything R.L. Stine is sure to be fantastic- especially with Disney involved.
The Seeker, HBO Max
Slightly Scary Movies/Shows for Bigger Kids
Locke & Key Netflix In this adventurous and spooky series the Locke children move into a house with magical keys and try to solve mysteries.  Season 1 available on Netflix as well currently.
Under Wraps, Disney Channel (check local times) Friends rush to save a mummy they befriend before the stroke of midnight! (show)
LEGO Star Wars Terrifying Tales, Disney+Disney original, similar to the Toy Story of Terror special.
Tim Burton's Nightmare before Halloween & The Corpse Bride, Disney+, 5yr+ These crazy, spooky films have become seasonal classics!
Goonies, HBO Max, 8yr+ (language) It's not Halloween without watching goonies at least once! This classic treasure hunt adventure from our younger years is still a favorite!
The Worst Witch Series, Netflix, 6yr+ A lighter Harry Potter-esq series about a witches school for girls.
Nightbooks, Netflix, 7+ Tell spooky tale to the witch or stay trapped in her apartment forever!
Monster House, Netflix, 6yr+ This is actually pretty scary for young kids even though it's animated- that said, my kids watch it often and love the suspense factor!
Beetlejuice (old or new!)
Bugs Bunny's Halloween Hijinx
Coraline
Ghostbusters
Halloweentown
Hocus Pocus & Hocus Pocus 2
The Addams Family (original & remake!)
The Rocky Horror Picture Show
Toy Story of Terror
Labyrinth, Netflix, 6yr+ Whimsical, weird, and just scary enough! (Plus Bowie)
Netflix hosts the "Spooky Stories" series with Shrek and friends, Masha, and more Dreamworks characters!  My kids love these funny shorts.
Are You Afraid of the Dark?, Netflix, 9yr+ Hey secret society of 10 shares spooky stories in this Nickelodeon series.
Date Night In/Fright Night Halloween Flicks
Halloween
A Nightmare on Elm Street
The Nightmare Before Christmas
Night of the Living Date
Scream (1-5)
The Shining
The Witch
All 8 Harry Potter films are available on HBO Max currently.
Bonus: Date Night *Out*
Halloween Ends (in theaters now!)
---
Haunted Houses
Beyond the pumpkin patches there are plenty of scares and festivities throughout Chicagoland this year!  Ready, set, BOO!
Troop 50 Haunted House @ St. Gregory's Episcopal Church Saturday, October 28 1-3pm
815 Wilmot Rd, Deerfield. Bring a can of food as your admission and continue your scarefest in Scout Troop 50's Annual Haunted House in the StGs basement! Recommended age 10+
Chainsaw Manor
1042 Gordon Terrace, Deerfield, IL 60015. Recommended age 6+
848 Burton in Highland Park, IL. (no website) It's Spooky Season and 848 Burton is ready to have ghouls and little Monsters to come over and see our Halloween display. We will be up and running around 5pm until 9:00pm every night! Animatronics will be only on for Friday Saturday and Sunday night but inflatables will be on every night except for Very Windy days nothing will be on. If rain the animatronics are bagged. Ps. The inflatable haunted house is a walk though. Please enter if you dare
All ages
Scream Scene @ Oakton Community College in Skokie
4701 Oakton St. Skokie. Weekends only. Recommended age 10+
13th Floor, Chicago 
This was voted top 5 terrifying haunted houses IN THE US. WHOA. (You won't catch us there. Lol)
No Escape Room
Tradition escape room with a scare factor in Buffalo Grove.
Sonny Acres Haunted Barn 
This haunted barn in West Chicago is "The scariest in Illinois"!
Ackerman Spook Trail 
This Glen Ellyn spooky trail has a more tame version early in the evening for littles, and turns more terrifying after 6pm!
Six Flags Fright Fest
This yearly event has a pretty high fright factor if you're a thrill seeker!
Halloween Books
This story was contributed by Rosemary D'Urso of Library Mom via our parent company, The Local Moms Network! Follow her on instagram @librarymombooks.
It's the season of ghosts and goblins and we are thrilled to share our list of brand-new picture books along with some timeless favorites that are perfect for getting children excited for Halloween! We hope you enjoy these spooktacular booooks as much as we do!
There's a Witch In Your Book by Tom Fletcher; illustrated by Greg Abbott, 2021
(Ages 3 and up)
Interactive stories are always a hit with kids and we are thrilled to see a new Halloween installment to Tom Fletcher's popular series! When a witch lands in a book and begins to cause mischief, children are invited to block her spell and use their fingers as a wand to create magic of their own. With bright, adorable illustrations and an amusing plotline, there is a lot to love about this clever new book that is sure to be enjoyed not only during Halloween, but all year long!
The Good, The Bad, and The Spooky by Jory John and Pete Oswald, 2021
(Ages 4 and up)
He may be baaaaaad, but his stories are so goooooood! The Bad Seed from Jory John's and Pete Oswald's New York Times best-selling series is now starring in his very own Halloween tale!  After trying on a variety of costumes, the Bad Seed can't find one worthy of wearing in front of his friends. That's when he thinks of a dreadfully devious idea to trick everyone into thinking the big day has been cancelled. Luckily, a friend offers helpful advice that sparks a change of heart and a more positive perspective on life. Jory John and Pete Oswald continue to wow me with how they skillfully weave powerful messages through an entertaining story. This one is sure to be popular, and as an extra bonus, it comes with stickers!
Trick or Treat Crankenstein by Samantha Berger; illustrated by Dan Santat, 2021
(Ages 4 and up)
A little boy nicknamed Crankenstein due to his grumpy mood is looking forward to his favorite holiday, Halloween. On the big day, however, everything seems to go wrong. He gets a toothache, it rains on his costume, he trick-or-treats at a house that gifts out toothbrushes, etc. Each misfortune is exaggerated by Santat's comical colorful illustrations that jump off the page. Children who have faced their own Halloween disappointments will relate to Crankenstein and feel reassured that even the worst Halloweens can turn around into great nights!  This series is always a hit with kids and I'm thrilled to see a Halloween edition. My own children especially love the end papers that are covered in candy with humorous names!
Vampenguin by Lucy Ruth Cummins, 2021
(Ages 4 and up)
From its amusing storyline to its giggle-worthy illustrations, there is a lot to love about this unique tale!  While the text describes the Dracula family's seemingly ordinary visit to the zoo, the clever pictures comically capture a baby vampire switching places with a penguin. The rest of the family is oblivious to the swap, but the other animals at the zoo don't miss a thing. There is so much underlying humor in this charming story, we can't get enough of it!
Looking for a Jumbie by Tracey Baptiste; illustrated by Amber Ren, 2021
(Ages 5 and up)
This enchanting play on Going on a Bear Hunt skillfully incorporates Caribbean folklore. Flowing rhymes follow a young girl searching for Jumbies, which are types of creepy creatures. As she finds each one, she discovers they are more friendly and helpful than scary. Her hunt not only turns up a number of Jumbies, but also some new friends. My children love learning about mythical creatures and adore this lively story. The rhythmic text and mysterious characters make this a good choice for a read aloud.
Room on the Broom by Julia Donaldson; illustrated by Axel Scheffler, 2001
(Ages 3 and up)
Rolling rhymes follow a kind-hearted witch flying on her broom one dark and stormy night. When she loses articles of clothing, they are found by a dog, cat, bird, and frog who eagerly trade the items for a ride on her broom. Strained by the weight of the riders, the broom breaks in two dropping the animals in a swamp and the witch into the clutches of a hungry dragon. In a gratifying ending, the crafty animals ban together to save their friend and ride off for many more adventures together.
Snowmen At Halloween by Caralyn Buehner; illustrated by Mark Buehner, 2019
(Ages 3 and up)
When snow falls early one autumn, two children dress up their snowmen in Halloween costumes and imagine the fun adventures they could have at night. The illustrations hold a number of entertaining details and the upbeat rhymes make this a perfect read aloud children. My kids absolutely adore this poplar series and especially love searching for hidden items in the pictures.
Stumpkin by Lucy Ruth Cummins, 2018
(Ages 4 and up)
A stemless pumpkin spends his days in front of a store longing to be chosen and transformed into a jack-o-lantern. When Halloween finally arrives and he has yet to be picked, he fears the worst. In a dramatic visual sequence, readers watch as Stumpkin's dream comes true in an unexpected way. This endearing tale is a fun spin on pumpkin stories.
Gustavo The Shy Ghost by Flavia Z. Drago, 2020
(Ages 4 and up)
This adorable ghost story could not be sweeter. Gustavo is a shy ghost and longs to become friends with his classmates. When he bravely shares his favorite hobby with the other creepy creatures, friendships are formed and Gustavo finally feels seen by the others despite his transparency. Flavia Drago effortlessly integrates aspects of her Mexican culture in the vibrant illustrations creating a beautiful story that will leave readers cheering for the lovable Gustavo.
Creepy Carrots by Aaron Reynolds; illustrated by Peter Brown, 2012
(Ages 4 and up)
Jasper Rabbit loves to eat carrots, until the day he believes the carrots are alive and stalking him that is! He begins to see carrots lurking everywhere…in the shadows, in the kitchen, even in his bathroom. Are the carrots real or could it all be in his imagination? This award-winning book is as much fun to read aloud as it is to listen to. Hues of black and white with pops of orange draw the reader in while the clever narration provides the perfect amount of drama and humor. This one is a must-have!
No tricks, just treats from our wonderful sponsor of this month's calendar, Travel 100 Group in Northfield. RSVP today for free bowling family night at Pinstripes in Northbrook on Sunday, October 22, 5:30-7:30. Learn more here.