Thank you for visiting the 2022 North Shore Holiday Shopping Guide, sponsored by Shelley Malkin, VP of Lending, CrossCountry Mortgage!
Support your local commerce while skipping those long, unpredictable shipping times from big box brands! We're sure you'll find something wonderful for everyone on your list!
XO- CNSM
Toys and Experiences for Kids
---
Hip Hip Hooray (has moved to Glenview)
For over 35 years Hip Hip Hooray has been bringing the very best in specialty toys and gifts to generations of North Shore families!
1470 Waukegan Rd., Carillon Square, Glenview, 60025
---
Looking for a meaningful gift? Give the gift that will last a lifetime- a lifelong love of reading. Lit League's award-winning, book-themed activity box subscriptions and single specialty boxes make marvelous gifts for the little ones in your life.
Designed to foster a love of reading, each Lit League book-themed activity box includes:
a high-interest picture book (Ages 3-9), early chapter book (Ages 5-9), or chapter book (Ages 8-12)
a book-specific vocabulary bookmark
4-5 fun-filled and enriching activities related to the book
discussion questions and answers aligned with grade-appropriate learning standards
CNSMoms take 15% off you purchase with code CNSMOMS15 at checkout! Learn more here.
---
PETITESEE is A luxury play mat inspired by chic moms and their babes. Petitesee was designed to outperform other mats: certified non-toxic, comfortable, durable, eco-friendly, sanitary, storable, and travel friendly! Learn more and  purchase your Petitesee play mat here.
---
Owner Randi Lamb stocks her shop with everything cozy and cool.  Find casual clothing for Littles and Women, and gifts for all ages. We especially love the band tees for tiny ones!
962 1/2 GREEN BAY ROAD WINNETKA, IL 60093
---
Beat Street is a favorite neighborhood toy store located in Evanston and Winnetka- and it's packed to the brim with the coolest selection personally chosen by the owner who KNOWS her toys!  From Classics to the latest trends, Beat Street has toys & gifts for every interest!
Free gift wrap with any purchase!
552 Lincoln Ave #1n, Winnetka, IL 60093
---
They carry an extensive selection of well designed safe toys & gifts we have hand selected from trusted sources with the highest standards. Playing since 1991!
Northfield Village Center: 310 Happ Rd #128, Northfield, IL 66093
---
At Ciao Bella Sewing we offering sewing classes & lessons for children & adults. We love working with the community and helping them learn how to sew. We also do custom projects and love bringing joy to our customers.
874 Green Bay Road, Suite 100
---
Pinstripes Bowling Bocce & Bistro
Pinstripes offers the best in bowling and bocce while dining on your favorite bistro seasonal dishes. Enjoy time with friends and family at this Northbrook favorite. This holiday season, give the gift of fun with a Pinstripes gift card and get a gift for yourself. Through December 31st, receive a $25 Holiday Bonus Card for every $100 in Pinstripes gift cards purchased or receive a $10 Holiday Bonus Card for every $50 in Pinstripes gift cards purchased. Gift cards are available for purchase online at pinstripes.com/gift-cards.
Locations in Chicago and Northbrook
---
iFLY Indoor Skydiving, Rosemont
You can stop your holiday shopping right here, we've solved your holiday gifting dilemma. We've got three new ways to give the most amazing experience of the gift of flight to friends and family. Best of all, for a limited time, you can save up to 35% off on the only gift they'll remember! Purchase your gift card here.
---
Verse Immersive is the world's first Holographic Theatre, featuring a variety of 30-60 minute experiences. Perfect for date nights, family nights out, and weekend adventures, Verse Immersive offers diverse augmented reality experiences that push the boundaries of storytelling, puzzle solving, and gallery viewing. Tickets start at $24.99 and are available for
purchase on Eventbrite
.
---
This adorable book is written by a local North Shore mom, Arianna Cohen, who was featured as a CNSM
Meet a Mom
.
My Mushy Matzah Ball
is a delicious primer for traditional Jewish comfort foods for babies and toddlers. Ideal for ages 0-3 and fun for the whole mishpacha! Order
here
.
---
Gift an Experience to a Grownup
---
Come to the Chicago Boudoir Photography studio to feel like a supermodel for the day! Your boudoir photoshoot will leave you feeling confident and beautiful so you can celebrate your body, relationships and life!
Book your photoshoot by getting in touch here: https://chicago-boudoir.com/contact
Discount: Mention the North Shore Holiday Shopping guide at booking for $100 off!
---
Delos Therapy and Delos Strength
We provide one on one, 30 minute, personalized strength training with additional muscular recovery and pain relief by Delos Therapy.
546 Lincoln Ave, Winnetka
With the purchase of 4 sessions, get your 5th session free. Offer valid through 12/31/2022 for new clients.
---
Give the gift of membership to friends, family, teachers or clients. Visit our member page and select the "This is a gift" box: https://www.chicagobotanic.org/member
---
FreshSkin Medical Spa and Wellness Center
The North Shore's premier aesthetic and wellness resource, dedicated to true health and beauty for skin and body.  Aesthetic services include Subnovii (advanced plasma technology), laser resurfacing, laser facial rejuvenation, BBL Photorejuvenation, HydraFacial, Laser Hair Removal (Motus technology), PHYSIQ for fat reduction and muscle stimulation (body contouring), skin tightening, dermal fillers, Botox Cosmetic, treatment for cellulite, and more. Wellness offerings are rooted in integrative and functional medicine, and include medical weight loss programs, genetic testing for diet and lifestyle, food sensitivity and nutrient deficiency testing, preventive medicine labs and counseling, acupuncture and herbal medicine, bioidentical hormone therapy, pain relief, metabolic health management, and more. Gift cards available.
595 Elm Pl, Highland Park
---
Citadel Theatre, Lake Forest
Subscribe to their 21st season of professional, live theatre in your backyard. Citadel Theatre Season Subscribers get first priority on the best seats in the house for the shows of their choosing, along with discounted tickets! Click here to subscribe or gift a subscription.
---
Verse Immersive is the world's first Holographic Theatre, featuring a variety of 30-60 minute experiences. Perfect for date nights, family nights out, and weekend adventures, Verse Immersive offers diverse augmented reality experiences that push the boundaries of storytelling, puzzle solving, and gallery viewing. Tickets start at $24.99 and are available for
purchase on Eventbrite
.
---
We are sanctuary for the mind, body and soul. From Infrared Saunas to Gua Sha Facials, we provide unique ways to slow down from the hustle. We have a curated global selection of self care retail. We are a great introduction for a meditation, sound baths or energy healing in a luxe setting.
1015 Tower Court, Winnetka
Clothing, Gear and Accessories
---
Gearhead helps their customers live active, fulfilling lives by providing quality outdoor-inspired products, backed by deep expertise and remarkable service. Gear and gift cards available.
Two North Shore locations: Highland Park: 621 Central Ave., Highland Park and Evanston: 1600 Sherman Ave, Evanston
Free gift with purchase when you come in and show this ad to the cashier between Nov 14-30. ($20 value).
---
Style Shack offers the perfect "something"- either a gift or something FUN and FABULOUS for yourself. Hidden treasures include luxurious home décor, chic accessories and jewelry.
1839 Second St., Highland Park
---
Kaehler 1920 is a maker of fine leather goods. All products are made in Chicago using leathers from our neighbors, the Horween Leather Company. We offer the best selection of the top brands in the travel world. Please visit us to see our products and other great brands in person or online at www.WorldTraveler.com.
807 Elm St Winnetka IL 60093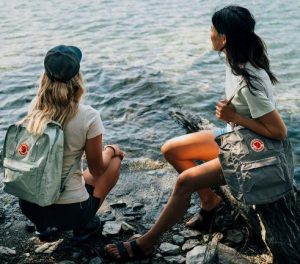 ---
"A totally remodeled Smith's Men's Store is reopening under new ownership on November 23, reigniting a retail establishment that since 1937 has been outfitting generations of men with everything from button-down shirts to wedding-day tuxedos." -Daily Herald
Lake Forest, IL 60045
---
This luxury beauty retailer offers the best in cosmetics, skin care, makeup, perfume, hair, and bath and body.  It's your one stop shop for the entire family!
638 Central Ave, Highland Park
---
Hubba-Hubba is every fashion lover's favorite boutique. For over 30 years we've been bringing everyday comfort & effortless chic to fans from Chicago to the North Shore. Our curated selection of clothes, jewelry, scarves, purses, candles & more makes us the perfect place to shop for any occasion! Shopping is always fun at Hubba-Hubba.
1105 Central Ave. Wilmette
---
In business for over 40 years, we are family owned and operated. Everything we do here is custom-made, either while you wait, or when there more unique, they take on average a couple of days to produce, we also screen and embroider for large quantities. As our slogan says, you imagine it we image it!

667 central avenue, highland park
---
The FRESH WATER LIFE brand represents a passion to preserve and protect Lake Michigan and its shoreline
---
We are a retail store in Wilmette, Il that specializes in bringing you "the very best in barbecue". Whether you are looking for a Weber kettle or an Outdoor Kitchen our store is the place to find it. We are committed to offering the best in customer service, the best selection of quality grills and smokers, and the most knowledgeable staff. We have been in business since May 2003.
535 Green Bay Road, Wilmette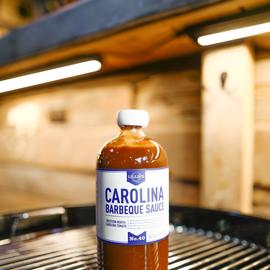 For the Home
---
Style Shack offers the perfect "something"- either a gift or something FUN and FABULOUS for yourself. Hidden treasures include luxurious home décor, chic accessories and jewelry.
1839 Second St., Highland Park
---
We are a full service florist and do everything from: same day deliveries, floral workshops, weddings, and large events.
---
Edwards florist provides unique fresh and faux flower arrangements for all occasions. Our retail space also offers unique home goods gifts.
1353 Shermer Road, Northbrook
---
Pastence Custom Wood Works is a veteran owned and operated custom wood shop that offers anything from cutting boards to conference tables and anything in between. 
---
Located in the heart of Chicago's North Shore, our historic storefront houses a thoughtfully curated collection of vintage, custom, found and crafted for your home and garden.
1894 Sheridan Rd., Highland Park
---
Maze Home is your source for holiday entertaining and décor, plus gifts for him, her, home, hostess and baby! Elegant trays and barware, ornaments and stockings, handsome games and frames, stunning jewelry and candles, the sweetest infant hats and baby sacks, and much, much more.
735 Elm Street, Winnetka
---
Specialized collection of holiday and home accessories and lovely gifts. Visit our store and discover a range of fabulous accessories for every budget. And if you see something here you love give us a shout.
1820 Glenview Rd., Glenview and 574 Lincoln, Winnetka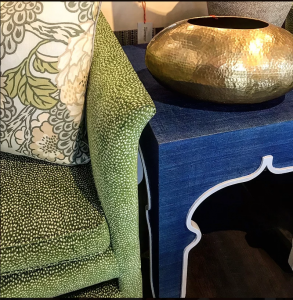 Libations and Celebrations
The Brunch Factory (Now open!)
A cozy and bright modern farmhouse-chic restaurant offering breakfast, brunch and lunch by day and special events by night and weekends. Our private event space is the perfect destination to host your next celebration.
1111 Milwaukee Avenue, Riverwoods
---
Balloons & Paper, Winnetka
The best helium balloons arrangements, beautiful balloon installations, unique piñatas and party supplies for any occasion. Learn more about our products here and stop in to say hello!
550 Lincoln Ave., Winnetka
---
Enjoy everyone's favorite snacks from our local hero and North Shore mom….Sally Schoch!!
Sally's Nuts is a super fun shop in the Ravinia District offering delicious gift options, this is your time to shine so we stock the shop with loads of favorites from sweet & salty pecans, cashews, almonds and macadamias, to sweet treats like toffee, brownies, Bolts (like a Turtle, but better), Junkanoo's (like a seven layer bar, but better), and chocolate bark!!
481 Roger Williams Ave., Highland Park
---
Goodies specialty chocolate and candy gift baskets are perfect for personal and corporate gift giving. Goodies is a small women-owned business that delivers big!
652 Central Ave., Highland Park
---
Personalized menorahs make great birthday and baby gifts in addition to Hanukka presents.They are one of a kind, you choose the colors and Sharyn creates it for you! Order here.
---
Good Grapes Champagne, Wine & Craft Beer Boutique
Your holidays headquarters for all things wine, bubbles, charcuterie, and gifts. Complimentary wrapping, food and wine pairings, and case discounts. Fab Friday Tastings 4pm – 6pm.
821 Chestnut Court, Winnetka 
---
Our fresh baked treats are just like the delicious treats you would make if you had time! Keep the traditions alive with sweet memories!
335 Waukegan Ave., Highwood 
---
We are confident that our products truly deliver melt-in-your-mouth texture & flavor just like any other full-sugar, full-fat chocolate; they just happen to contain way less calories and sugar. Our chocolate bars make great gifts!
GATSBYNEW has been created that offers 50% off discount!
---
Inspiro Tequila is founded by local North Shore mom, Mara Smith and a former attorney in Chicago, started drinking tequila when she was looking for a clean, gluten-free spirit that fit into her active lifestyle. She and her friends enjoyed the versatile, carb-free and zero sugar spirit but they were not drawn to the traditional offerings. This high quality crafted tequila is a perfect addition to any celebration. Order your bottle here or visit your local Binny's.
Thank you to our 2022 North Shore Holiday Gift Guide Sponsor, Shelley Malkin, Vice President of Lending with CrossCountry Mortgage! Hire Shelley for your next home purchase or refi!
Shelley Malkin is the Vice President of Lending at CrossCountry Mortgage. Now a 19-year veteran at PERL Mortgage in Chicago Shelley is still passionate about customer service. Shelley's clients appreciate her constant communication during the process and after closing, her responsiveness and knowledge, and her attention to detail and thorough explanations all of which make the experience straightforward and effortless for her clients.
Long-term relationships are formed during the purchase or refinance transaction because to Shelley it is not simply a transaction. Shelley is truly your lender for life. She consistently ranks in the Mortgage Executive Magazine's top 1% of mortgage originators and is a licensed mortgage originator in Illinois and many other states.
Shelley can guide you through financial the process of buying a home and refinance.
Reach out to Shelley
D 773.413.6246
https://crosscountrymortgage.com/Shelley-Malkin-Team/Shelley-Malkin/
E [email protected]
*Call ahead to check special business hours, curbside pick up options and delivery times.
*Please note these businesses are sponsored partnerships* The Local Moms Network and subsidiary Chicago North Shore Moms does not endorse any one business and assumes no liability for product misrepresentations. Business descriptions are those from aforementioned business. Enjoy this trusted resource run by moms – CNSMoms guides are by invite-only, which means that we have vetted these businesses and love these businesses.