4th of July celebrations are back… well, ok, only in some cities… But can you believe it's been two years?! CNSMoms has this very special day covered so you and your family can plan ahead with the what and where of the day. Yay!
Oh it's totally on! Here's where you can play:
July 3rd, 2021
4pm @ Gillson Park Schedule:
4-8 P.M.  Food Trucks | 4:30-6:30 P.M. – Band #1 | 7-9 P.M. – Band #2 | 9:30 P.M. – Fireworks
Northfield 4th of July Celebration
July 4th, 2021
11am @ Willow Park Schedule:
11-2 P.M. Family Fun! Inflatables/Giant Slides, Crafts, Games, Family Races, Egg Toss, Bike Decorating Contest, Food & Beer Tent.
Winnetka's Fourth of July Celebration
July 4th, 2021
The parade begins at 10am: Skokie Playfields, 540 Hibbard Road | Ends: Village Green, 525 Maple Street
Fourthfest is 2-3pm @ Skokie Playfields, 540 Hibbard Road. Activities include:
Giant slide
Inflatables + rides
Sports activities
Balloon artist
Crafts
And more!
Fee: $17.76 resident / $25 non-resident
Glencoe: Celebrate Independence Day in Glencoe!
No Fireworks but….
Preschool Games, 9-11 AM, Kalk Park
Family Games, 11 AM-1 PM, Kalk Park
Village Independence Day Parade, 1 PM, Downtown Glencoe
Steel Drums at the Beach, 1-4 PM, Glencoe Beach (Season Pass Holders Only)
Highland Park's Safe and Festive 4th
No fireworks but…. Here are a few festive events to help celebrate – registration required.
Saturday, July 3:
Free: Firecracker Family Boot Camp, 10:30-11:15 @ Recreation Center of Highland Park
$30/vehicle: Drive-in Movie: The Sandlot (PG), begins at sunset @ Recreation Center of Highland Park
Sunday, July 4:
$4/player: Mini-golf Independence Day special, 8am-6:30pm @ Highland Park Golf Learning Center
$10/person: Virtual Fireworks & Float, 8-10pm @ Hidden Creek AquaPark
Glenview's Fireworks at Gallery Park
July 3rd, 2021 Bike Paraged, 9:30am @ Gallery Park
July 4th, 2021 Reverse parade, 12pm @ Community Park West
July 4th, 2021 Twilight Fireworks, 5:30-10pm @ Gallery Park
Fireworks* at Meadowhill Park and Techny Prairie Park and Fields, *Blankets encouraged, chairs not allowed in some areas.
Lake Forest Festival & Fireworks
July 4th, 2021
5pm @ Deerpath Community Park: Live music, fireworks, food & bev, kids activities. Purchase tix online, link above.
Lake Bluff 4th of July Celebration
The parade is on and begins at 10am (details in link above).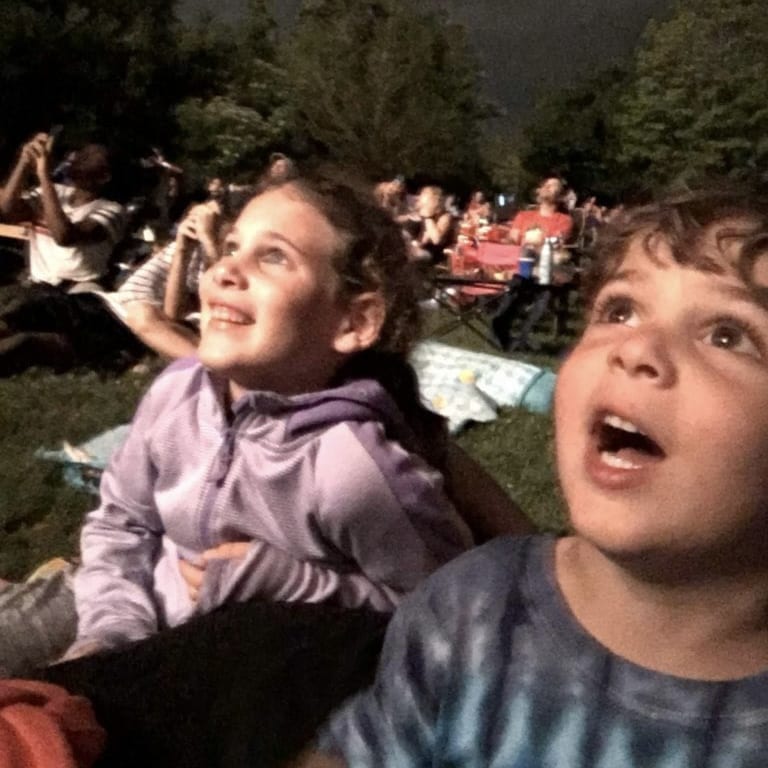 Nope, not here but maybe next year.
Evanston – Evanston 4th of July Virtual Celebration
Skokie – Canceled
Highland Park fireworks & parade canceled but other activities are available, see above.
Buffalo Grove – Canceled