Pumpkin Patches
Goebberts
Animals, corn mazes, magic shows, a bakery and so much more. This farm has it all!
Sonny Acres Farm
Fall Fest with pumkins, haunted hay rides, a petting zoo and more!
Slades Farm & Market 
Bonfires, smore's and hayrides!
Bronkberry Farms
Hay rides, caramel apples, pumpkins, beautiful fall flowers and more.
Patch 22
A working family farm with pony rides, farm animals, and come fall, pumpkins!
Pioneer Farm
Pumpkins, potatoes and farm animals!  This is a beautiful, traditional farm experience.
Richardson Adventure Farm
A corn maze, giant jumping pillows, zip lines, and of course pumpkins!  You can find it all here.
Johansson Farms 
A petting zoo, baked goods, bounce houses- the list goes on, AND over 25,000 pumpkins!
Country Line Orchard
Bees, pumpkins, a corn maze, a petting zoo and more!
Didier Farms
Pumpkins, concessions and rides!  This is one of the closest pumpkin farms to the North Shore!
Halloween Events!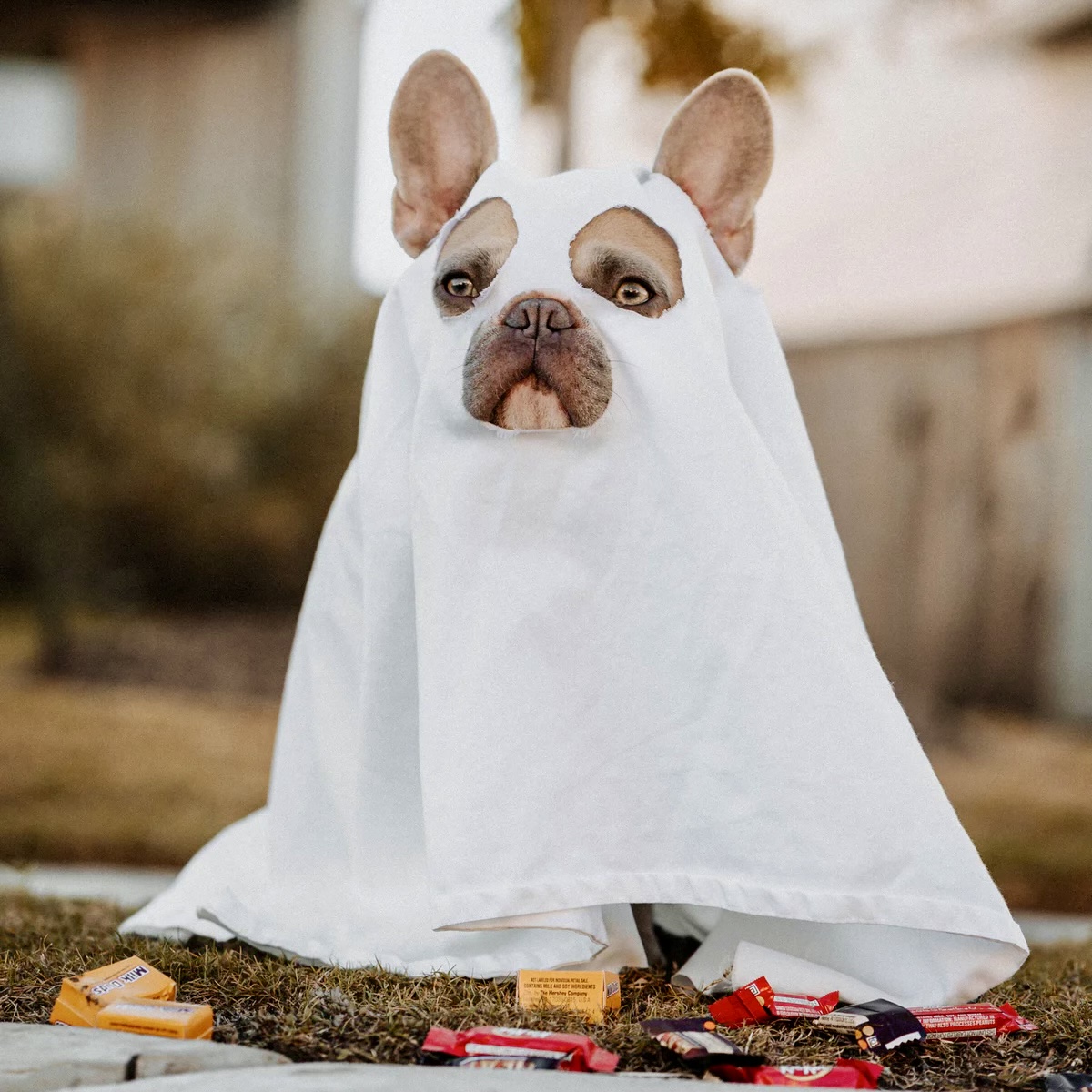 Halloween Run, Northbrook, Oct 22nd 
"Join us for our 2nd Annual Halloween 3K Fun Run/Walk through our Halloween themed Techny Prairie Park and Fields course. This 3K run is the perfect way to get in the festive spirit. Come dressed in costume. After the race there will be fun themed activities and a costume contest in a variety of different categories, including best costume and best group costume. Online registration ends 11:30am on Thursday, October 21."
Boo at the Zoo, Brookfield Zoo October 9th-24th
"Check out the creatures, creepy crawlers, and more in your costumes at the Halloween-themed event that's perfect for family photo ops.  All ages are in for a fang-tastic time, and the kids will leave with a sweet treat.  Boo! at the Zoo is spooky, safe, and socially distant! "
Spooky Saturday at Glencoe Public Library
October 3oth
"All AgesVisit the Children's Department on Halloween Eve for a spooky spectacular! Tour the haunted shelves and pick up activities to do at home. Costumes are encouraged."
Halloween Happening, Wilmette
October 21st
"Filled with chills and thrills, this family-friendly event features carnival games, a magician, moonwalk, arts and crafts, face painting and pony rides. Don't miss the Theater of Terror, Reptile Room and much more! Pizza dinner is included, along with a goodie bag and a visit to the Pumpkin Patch. Wristbands will be issued and will be required to participate in all activities."
Halloween Party on Ice, Winnetka Ice Arena
October 30th
Dress up in your favorite costume and take a few laps skating to chilling Halloween music. No costume masks which cover the entire face. Regular public skating fees apply. Registration for this event is not required.
Trunk or Treat, Winnetka
October 23
"Join us for our first ever Trunk-or-Treat – a fun, safe, and neighborly trick-or-treating experience for all ages! This event will feature a "Monster Bash" theme."
*Decorate your car and pass out treats. The most creative trunk in the "Monster Bash" theme will receive a 2021 family beach pass! Reserve a spot by October 10. Contact Marty Kwiatkowski at (847) 716-1299 or [email protected].
Pumpkin Carving Party, Kenilworth 
October 24th
Smore's, Hot Chocolate and Pumpkin Carving Kits!
Pumpkins in the Woods, Hubbard Woods, Winnetka
October 22nd
Pumpkin in the Woods Friday, October 22 | 4 – 6pm Hubbard Woods Park, 939 Green Bay Road Ages: All Fee: $5/$10 Hubbard Woods Park will be transformed into a pumpkin patch for the family to enjoy.
Halloween Railroad at Highland Park Library
October 30th
Families are invited to stop in and watch model trains travel around the "Spookytown" tracks, decorated with Halloween scenes and figures on Saturday October 30, from 9am-4pm. This Halloween-themed model railroad also features a special Thomas the Tank Engine track with Thomas, Percy, and Diesel. Kids are welcome to attend in costume!
HALLOWEEN HOOPLA: Pumpkin Decorating, Deerfield
October 9
"Enjoy pumpkin decorating along with a variety of fall arts and crafts, food and games. Registration is per family of four and includes all supplies, $15.
Halloween Mini Golf, Highland Park
October 28 – October 30
"A frightfully good time playing through our scary course.  Dress in costume to receive a discount on your round of golf." Reservations can only be made 7-days in advance!
Highland Park Hauntings, Highland Park
October 22nd
"You never know what is lurking in the woods along the way…walk the haunted trail at Larry Fink Memorial Park and see for yourself!  Look out for spots along the way with Halloween treats to calm your nerves.  This is a Zombie-themed event with live characters, moving props, and spooky music.  Parental discretion is recommended for little ones."
Night of 1,000 Jack-o'-Lanterns, Chicago Botanic , Glencoe
October 13 – 17 and 20 – 24, 2021
"More than 1,000 hand-carved pumpkins—some as large as 150 pounds—will light up the night at our Halloween event. In the crisp air of fall, Night of 1,000 Jack-o'-Lanterns features only real pumpkins."  Featured pumpkins—carved by professionals—include images of superheroes, celebrities, and nods to Chicago. On a paved path, the evening takes on a festive air, with costumed entertainers and live carving demos, along with seasonal light fare and drinks for purchase.
Great Highwood Pumpkin Fest, Highwood
October 8-10th
"Skeletons will begin invading Highwood the weekend of October 1! While the Festival footprint may look different from past years with no street closures through Downtown Highwood to alleviate crowding, the familiar feel of The Great Highwood Pumpkin Fest will remain with a few twists." Rides, music, food, pumpkins and more!
Pumpkin Pier Lights at Navy Pier, Chicago 
October 1st- November 2nd
"Navy Pier will once again transform into an experiential fall spectacle with nearly 1,000 pumpkins for the month of October.  Guests will explore a variety of pumpkin pop-up installations and enjoy Pier-wide deals and other Halloween festivities throughout the month."
Fall Fest at Elewa Farm
October 9th
"Pumpkin painting, a pumpkin carving demo, and storytime in the pumpkin patch. Advance registration required for the pumpkin painting activity. Seasonal baked goods from our kitchen will be available for purchase at market."
Halloween Spooktackular, Glenview
October 22nd
"Get in the Halloween spirit with a ghoulish family-friendly outdoor party. We'll have creepy crafts, games, activities and entertainment. Plus, enjoy trunk or treats and cozy hay rides around BATtea and Little SCARE Park. The event is designed for ages 2-12 years; parents must accompany their children. Get creative and feel free to dress up in your Halloween costumes. We encourage it!"
Admission is $15 per child; adults and children under 2 are free.
Family Halloween at Historic Wagner Farm, Glenview
October 24th
"Wear your favorite costume to our kid-friendly bash that includes a haunted barn, wagon rides, pumpkin games and more ghoulish fun. Note: Limited tickets are available and must be purchased in advance. No alcoholic beverages allowed on the Farm.
Admission: $10 per person, children under 2 are free of charge."
Lincoln Park Zoo Fall Fest, Lincoln Park, Chicago
October 8-31st
"Dive into the wonderful world of autumn, from picking the perfect pumpkin to sipping festive drinks, with Lincoln Park Zoo's annual Fall Fest. This free, family-friendly celebration is full of harvest days fun this October. Fest guests can enjoy a pumpkin walk, live pumpkin carvers, a festive pop-up bar, animal chats, musical entertainment and more!"
Halloween & Spooky Movies!
---
---
Halloween is such a fun time of year for little ghosts & goblins!  We've put together a list of the best new spooky movies, specials and series coming out this month, along with a few other favorites to bring your family into Halloween Spirits!
---
---
New this October
Under Wraps, Oct 1st, Disney Channel (check local times) Friends rush to save a mummy they befriend before the stroke of midnight!
–Scaredy Cats, Oct 1st, Netflix
A group of friends learn the ways of witch craft from a group of magical cats!
–Blippi's Spooky Spells Halloween!  Oct 1st, Hulu 
Blippi does it again- if you have a preschooler, expect to watch this 1000 times before Halloween.
–The Addams Family 2, Oct 1st, Streaming on Demand on Amazon, Fandango and more, and in theaters.  Follow the kooky Addams Family on vacation!
–LEGO Star Wars Terrifying Tales, Oct 1st, Disney+ 
Disney original, similar to the Toy Story of Terror special.
–The Scariest Story Ever: A Mickey Mouse Halloween Spooktacular! Oct 1st, Disney+
Mickey fans will love seeing the Fab Five in their Halloweeen Costumes!
-The Muppets Haunted Mansion, Oct 8th, Disney+ 
Follow the Muppets on a spooky night through the famed Disney World attraction, The Hunted Mansion.
-A Tale Dark & Grim, Oct 8th, Netflix 
Follow Hansel & Gretel as they walk out of their own story and into others!
-Sharkdog's Fintastic Halloween, Oct 15th, Netflix
Shark dog must save Halloween from a slimy sea monter!
-Just Beyond, Oct 13th, Disney+ 
This limited series from the mind of R.L. Stine is "a world filled with fantasies and fears"… Anything R.L. Stine is sure to be fantastic- especially with Disney involved.
-Locke & Key Season 2, Oct 22nd, Netflix 
In this adventurous and spooky series the Locke children move into a house with magical keys and try to solve mysteries.  Season 1 available on Netflix as well currently.
---
The Seeker, HBO Max 
From the Is rising serious this movie is a little adventure is a little scary and a little magical. 6 yr+
Tim Burton's Nightmare before Halloween & The Corpse Bride, Disney+, 5yr+ 
These crazy, spooky films have become seasonal classics! 
Goonies, HBO Max, 8yr+ (language)
It's not Halloween without watching goonies at least once! This classic treasure hunt adventure from our younger years is still a favorite!  
The Worst Witch Series, Netflix, 6yr+
A lighter Harry Potter-esq series about a witches school for girls.  
Nightbooks, Netflix, 7+
Tell spooky tale to the witch or stay trapped in her apartment forever! 
Monster House, Netflix, 6yr+ 
This is actually pretty scary for young kids even though it's animated- that said, my kids watch it often and love the suspense factor! 
All 8 Harry Potter films are available on HBO Max currently!  
Labyrinth, Netflix, 6yr+ 
Whimsical, weird, and just scary enough! (Plus Bowie)
Netflix hosts the "Spooky Stories" series with Shrek and friends, Masha, and more Dreamworks characters!  My kids love these funny shorts.  
Are You Afraid of the Dark?, Netflix, 9yr+ 
Hey secret society of 10 shares spooky stories in this Nickelodeon series.  
More Spooky Happenings!
Beyond the pumpkin patches there are plenty of scares and festivities throughout Chicagoland this year!  Ready, set, BOO!
13th Floor, Chicago 
This was voted top 5 terrifying haunted houses IN THE US. WHOA. (You won't catch us there. Lol)
No Escape Room
Tradition escape room with a scare factor in Buffalo Grove.
Dungeon of Doom
This haunted house in Zion is only for the brave!
Sonny Acres Haunted Barn 
This haunted barn in West Chicago is "The scariest in Illinois"!
Ackerman Spook Trail 
This Glen Ellyn spooky trail has a more tame version early in the evening for littles, and turns more terrifying after 6pm!
Six Flags Fright Fest
This yearly event has a pretty high fright factor if you're a thrill seeker!
More Spooky Happenings!
No tricks, just treats from our wonderful sponsor of our monthly Spotlight Series, Spotlight on the North Shore: Halloween Guide, FreshSkin Medical Spa & Wellness Center.
In the spirit of all things spooky, have you heard of the famed "Vampire Facial"?
For a limited time, mention Chicago North Shore Moms and receive $250 off your Subnovii treatment at Fresh Skin Medical Spa- a plasma treatment similar to the "vampire facial", only better!    
Subnovii treats texture, wrinkles, and fine lines around the eyes and mouth, cheeks, neck and more!  This technology provides advanced precision and less downtown than traditional plasma pen treatments with dramatic results!
*Offer expires October 31st.  Contact FreshSkin Medical Spa and Wellness Center to book!